Mattie Freeland Community House
MATTIE FREELAND community house & Park
Ms. Mattie Freeland was a longtime member of New Life and a resident of the English Avenue neighborhood for 55+ years. She cared for all those she knew and modeled a lifetime of service and compassion. To honor her legacy of love, New Life partnered in 2016 with Holder Hunt Russell Moody (HHRM JV) - the consortium which built Mercedes Benz Stadium - the Arthur M. Blank Family Foundation, Invest Atlanta and the Home Depot Foundation to reconstruct Ms. Mattie's home as a community house.
New Life owns and manages this space to be a venue for community meetings, workshops and classes to enable neighbors to learn new skills and connect with one other.
To inquire about renting the Mattie Freeland Community House, complete the online form by clicking here.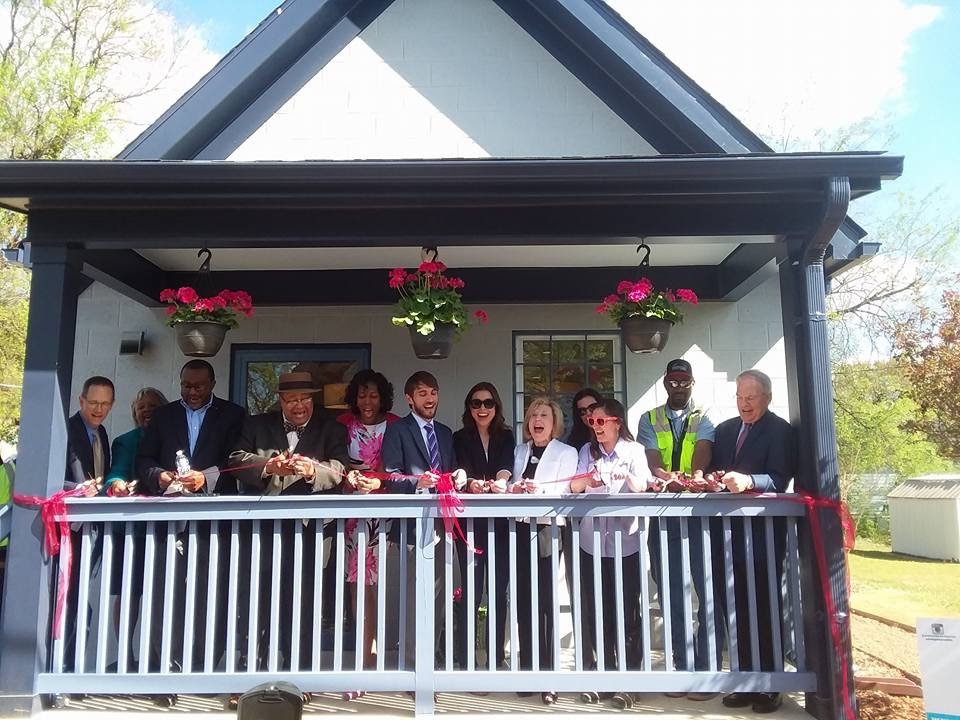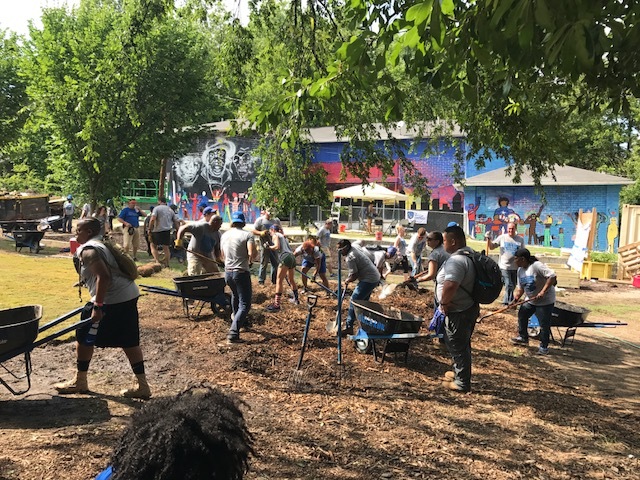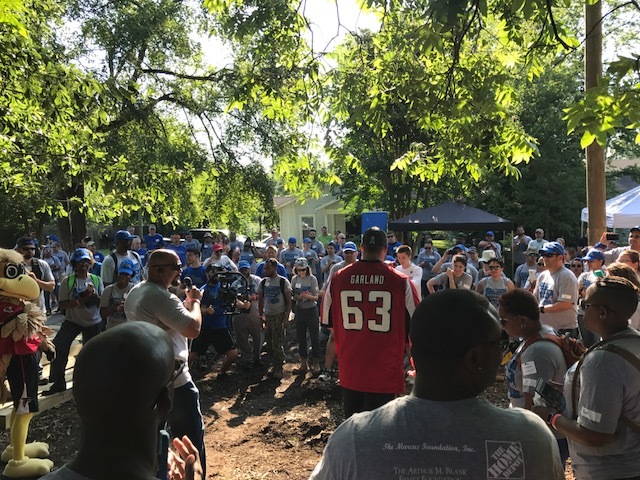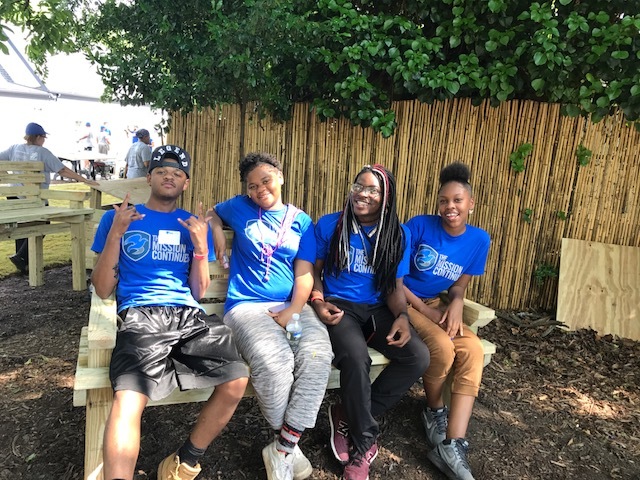 Mattie Freeland Park Area
The community house is one part of the overall Mattie Freeland Park Vision, formulated with the help of around 75 neighbors in 2015. This vision includes the build-out of park pavilions, an athletic field, splash pad and basketball court. Land is now being acquired for the park to be constructed.
This area was a collection of overgrown lots in 2008, but over time neighbors and New Life members have improved this space to be a gathering spot for the community. It continues to host block parties, celebrations, holiday events and summer concerts & movie nights. The Friends of Mattie Freeland Park plan and execute programming in this space. To learn more, email the group at mattiefreelandpark@gmail.com.
To Support the Work Financially
If you'd like to support this work financially, please click the logo to the left to make a gift and designate it for 'Mattie Freeland Park'. Thank you.
The Mattie Freeland Community House is located at 707 D'Alvigney St. NW.
2008
+ Garden established Memorial Day weekend with construction of six raised beds
+ Vegetables and herbs planted

2009
+ Adjacent field sodded, shrubs planted and fencing installed
+ Playground equipment donated by North Avenue Presbyterian Church
+ Hands On Atlanta Day - more raised beds constructed, picnic area and fire pit added
2010
+ Vegetables planted in raised beds
+ Kids Garden Club - 12 neighborhood children engaged in regular lessons on gardening & conservation
+ Trees Atlanta Day - 45 trees planted in and around the garden & adjacent blocks
+ Host to New Life Holy Week Services & Fall Festival
First Community Christmas Tree Lighting
2011
+ Tool shed constructed through church partnership
+ Host to New Life Holy Week services, Fall Festival & Community Christmas Tree
2012
+ Field re-sodded and improvements made through Love Your Block grant
+ Neighbors adopted plots and grew flowers and vegetables
+ Host to New Life Holy Week services, Fall Festival & Community Christmas Tree
2013
+ Beds planted with vegetables and perennials
+ Movies in the Garden kicked off - "The Lorax" and "The Lion King"
+ Host to New Life Holy Week services
+ Work days with Trinity Covenant Church youth group, AECOM, Inc., and students from the GT School and City & Regional Planning
+ Host to New Life's 20th Anniversary Celebration, A Taste of English Avenue
+ Host to fourth annual Community Christmas Tree & Celebration
2014
+ Movies in the Garden featured four family friendly films supported by neighborhood organizations
+ Host to New Life Holy Week services and Christmas celebration
+ Rallying spot for numerous community and partner events, including Blank Foundation/NCR work day
2015
+ Movies in the Garden, sponsored by community partner organizations
+ Host to New Life Holy Week services and New Life S.A.Y. Yes! Center 15th Anniversary (June)
+ Park Pride Visioning Grant & Community Input Sessions (Summer)
2016
+ Awarded Project for Public Spaces assistance grant to implement community-based ideas to activate the park
+ Host to New Life Holy Week services
+ Summer Series - June 11, June 25, July 9, July 23
+ Ice Cream Social
+ EarthShare of Georgia/Conservation Fund/Park Pride Work Day
2017
+ Mattie Freeland Community House rebuilt and dedicated
+ Trade workshops for residents with HHRM, JV team and affiliated firms
+ Regular work days for neighbors and friends to help with construction
+ Awarded Park Pride Small Change Grant
+ Highlighted at Park Pride's annual conference for efforts in placemaking
+ Park given gift of $10,000 for design document from Atlanta District 3 Councilman Ivory Young
+ Summer Movie and Jazz in the Park series